Crosspoint Property Investments
The company was formed in 2011 by a group of individuals dedicated to packaging various projects for the Lanseria Airport City development.
create a symbol of excellence in Lanseria Airport City
become a leader in infrastructure and innovation
optimise a harmonious balance between airport, natural environment, residential, industrial, commercial, agriculture and tourism sectors
"To create a world class airport city with a superb quality of life"
Organogram
We love to talk with you about our unique approach. We help forward-thinking clients succeed in infrastructure and property development.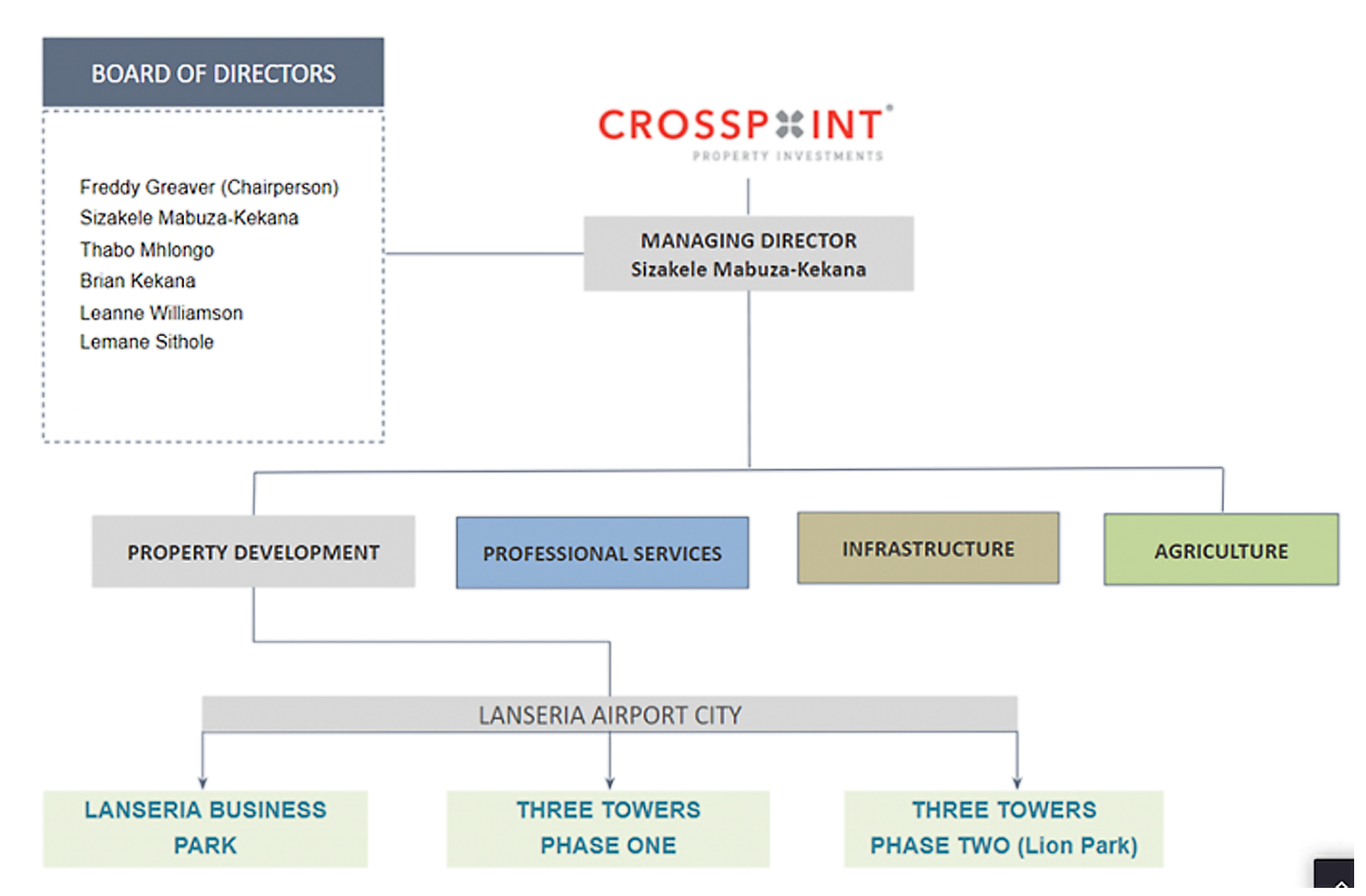 VISIT US
489 Saxony Place, Ste #101 Encinitas, USA 92024